विज्ञान के गहन कार्यक्रमों( intensive programs) को पूरा करने वाले छात्रों के लिए उपलब्ध कई छात्रवृत्तियो  में, सबसे अच्छी तरह से ज्ञात और Popular मने जाने वाली  INSPIRE and KVPY है । दोनों ही छात्रवृत्ति केवल मूल विज्ञान में नामांकित छात्रों के लिए उपलब्ध हैं। विज्ञान और प्रौद्योगिकी विभाग( Department of science and technology )विभिन्न श्रेणियों के तहत 10-32 वर्ष आयु वर्ग के छात्रों के लिए प्रेरणा छात्रवृत्ति प्रदान करता है।
 क्या है भारत सरकार का Inspire Internship Award Program और कौन है इसके लिए योग्य
Inspire Scholarship Program के अंदर मुख्यत तीन तरह की Scholarship आती है
1.Scheme for Early Attraction of Talent (SEATS)-  For students in class 6 to class 10
2.Scholarship for Higher Education (SHE)-  For Bachelor and Masters level education in natural sciences
3.Assured Opportunity for Research Careers (AORC)- For doctoral degree in both basic and applied sciences including engineering and medicine.
Click on Whatsapp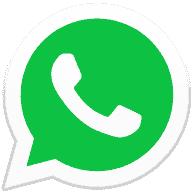 logo to Join विद्यार्थी Help & Support Group With many Student
इस आर्टिकल में हम Scheme for Early Attraction of Talent (SEATS)  के  Internship Program  बारे में जानेंगे जो की Department of Science and Technology द्वारा हर साल प्रदान  की जाती है
What is INSPIRE Internship?
प्रेरणा इंटर्नशिप का उद्देश्य "प्रतिभाशाली युवाओं को एक निजी उपक्रम के तहत  अनुसंधान में आगे बढ़ाने के लिए प्रेरित करना"  साथ ही नोबेल पुरस्कार विजेताओं सहित विज्ञान के Global Icons के साथ प्रतिभाशाली युवाओं को दिशा निर्देश करना है . कार्यक्रम का उद्देश्य Science Stream में 11 वीं कक्षा के छात्रों के लिए जीवन भर के उत्प्रेरक अनुभव के रूप में काम करना है। यह Internship Program  सालाना विज्ञान के वैश्विक नेताओं के साथ लगभग 50,000 विज्ञान के छात्रों के लिए ग्रीष्मकालीन शिविरों की व्यवस्था करके किया जाता है।
CLICK ON TELEGRAM
LOGO TO JOIN  BEST STUDY MATERIAL, PDF NEWS PAPER,EXAM ALERT, AND VIDEO LECTURE GROUP WITH MANY STUDENTS
 Basic Guidelines for INSPIRE internship ?
Selection Criteria:चयन 10 वीं बोर्ड परीक्षा में शीर्ष एक प्रतिशत रैंकरों ( CBSE/ICSE/ स्टेट Board) में किया जाता है और साथ ही 11th में SCIENCE Stream में पड़ रहे हो .
ग्रीष्मकालीन / शीतकालीन(Summer/Winter Camp) शिविर की अवधि 

: 5 दिन (यात्रा के दिन को छोड़कर)



शिविर की प्रकृति(Nature of the camp)

: महानगर शहरों में छोड़कर आवासीय
Applicants Eligibility Criteria:
(Applicants Eligibility Criteria)आवेदक पात्रता मानदंड:

 

अपनी 10 वीं बोर्ड परीक्षा में शीर्ष एक प्रतिशत रैंकिंग

जो 11th Class में Science Stream से अपनी पड़ाई कर रहा हो

पहले इसी तरह के भी शिविर में शामिल नहीं होना चाहिए था


भाग लेने वाले छात्र एक ही राज्य UT के होंगे यदि संबंधित परीक्षा बोर्ड के शीर्ष 1% छात्रों की संख्या आवंटित संख्या की प्रेरणा इंटर्नों की तुलना में अधिक है, ऐसे शिविरों में भाग लेने के लिए, संबंधित राज्य / संघ शासित प्रदेशों के शीर्ष रैंकर्स का चयन इन्स्पिर इंटर्नशिप साइंस कैंप के लिए किया जाएगा, बशर्ते वे उसी के लिए आवेदन करे 
References & details:
For more details regarding documents and other help please visit the official website: http://www.inspire-dst.gov.in/SEATS.html
Related Posts
« Banking Institute of Ratlam LAST 10 YEAR QUESTION PAPER FOR UPSC »